"We offer each client an exceptional level of personal service and support in an effort to make the building process straightforward, manageable, and fun. Our fundamental goal is to exceed each and every client's expectations while remaining within the predetermined budget". -Brandon Bryant, President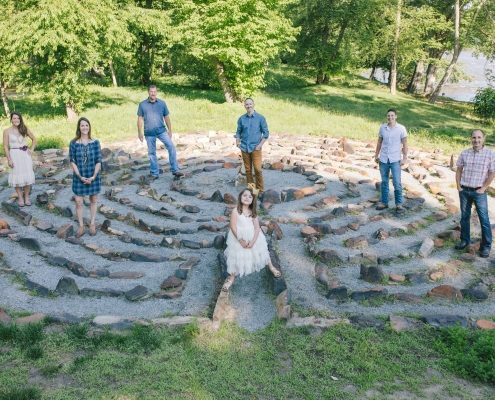 The Path to Your Beautiful Custom Home
---
The Red Tree process ensures that all aspects of your beautiful eco-luxury home work together in synergy to foster a comfortable, more efficient, and healthy dwelling.
We take every aspect into consideration of what it means to be green when building our homes. Our homes are better to live in, perform better, and last longer. Our easy-to-understand and unprecedented competitive advantages, along with a wide variety of plans and elevations, make the benefits of our Design-Build method extremely appealing to home-buyers. We believe that an investment as significant as a new home should be built to a high level of quality – in the design, detailing, materials and workmanship.
---
Are you the perfect Red Tree Client?
---
This meeting is about identifying your vision and needs for your new home.
---
If you have not chosen a homesite, we will be happy to assist or share opinions and ideas.
---
You will sign the Professional Service Agreement to secure Red Tree Builders as your design contractor.
---
We work hand in hand with the architect and other design professionals to help turn your vision into a reality.
---
Ask about our sister company, RT Design.
---
We will mindfully review the entire contract to ensure we are all in alignment and before moving into the construction phase.
7.

The Construction Phase
---
Home construction occurs for 10 to 12 months with weekly updates.
---
Your dreams have been finally been built into reality! This is an exciting time for both parties.
---
From day one through 3,650 days you are covered.
Copyright 2019 Red Tree Builders. All Rights Reserved. | Site by Kudzu Brands