February 16, 2021
---
During IBSx Brandon co-hosted a press conference for Green Building Trends. NAHB shared an article highlighting the increasing interest in green homes from potential buyers. Brandon shared the importance of education when it comes to the benefits of living in a green built home, from energy savings to health and wellness within your home. The majority of buyers prefer to go green when provided the option, such as incorporating passive solar design (60%) and durable materials (66%) into their homes. Buyers are also willing to invest in features that help lower their utility bills, with the average home buyer willing to pay as much as $9,292 more upfront for a home that saves $1,000 annually on utility costs. Buyers are generally willing to spend more on green certifications as well, including more than $2,000 upfront for a home certified to an above-code standard for health and wellness - features that have become increasingly important in the wake of COVID-19.
"We're doing a lot more in our homes now," observed Brandon Bryant, founder of Red Tree Builders, a green home building company in Asheville, N.C. "So in turn our homes need to do a lot more for us."
Examples of features that incorporate health and wellness include zone heating, purified air appliances such as UVC fans, indoor air quality sensors, and a connection to the outdoors help residents live comfortably and safely in their homes. Buyers may not realize that many of these features are also inherently energy efficient, and meet a number of additional housing and lifestyle desires.
"Education is key," Bryant added. "We've got to teach people how to live in green homes, how these homes operate, and even before we build to let them know what we could do because a lot of times we could so so much more for their life."
Additional home buyer preferences and details are included in NAHB's upcoming report, What Home Buyers Really Want (2021 Edition)
NAHB Announces Top Sustainable and Green Building Trends and Features in Homes.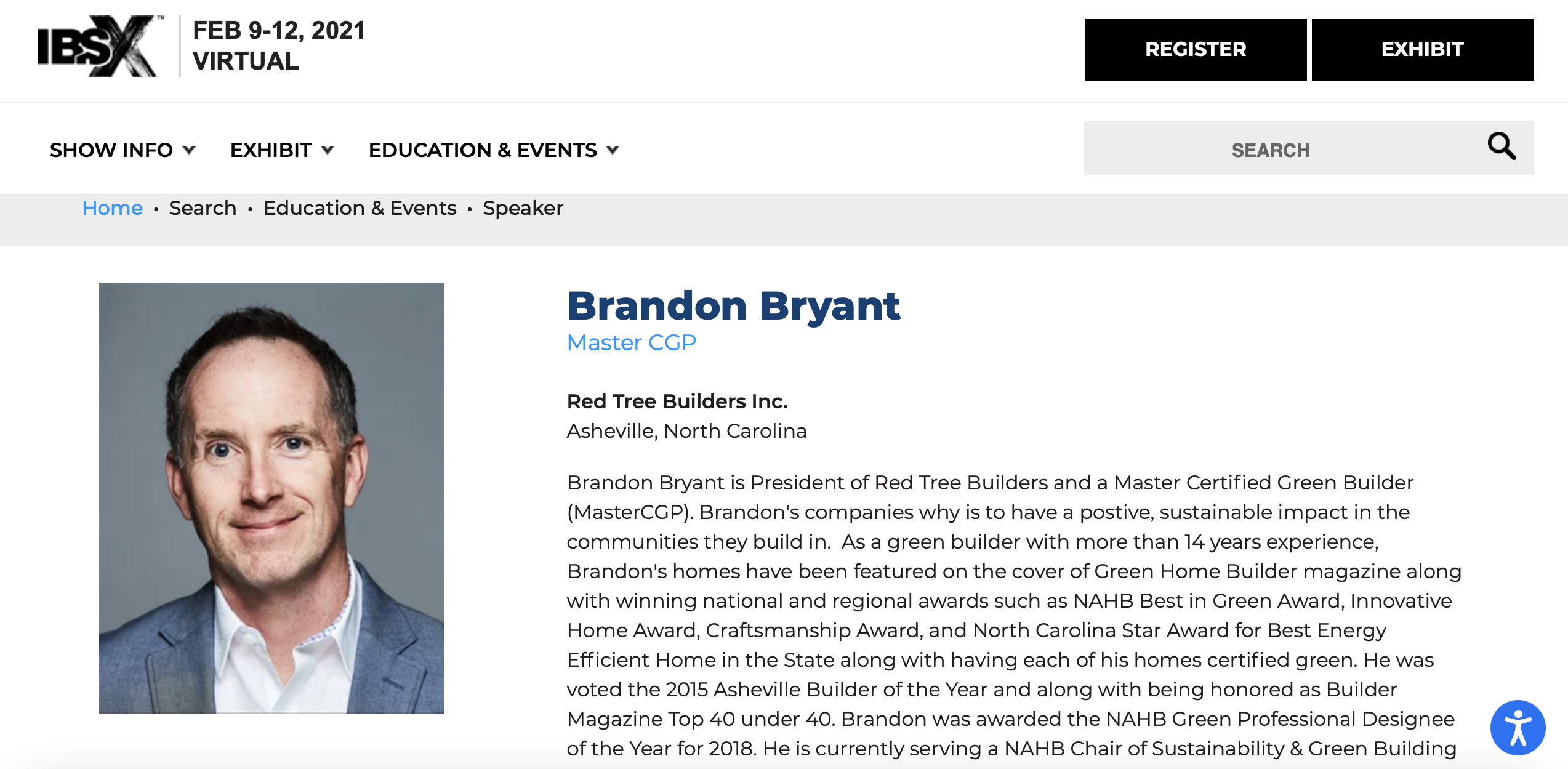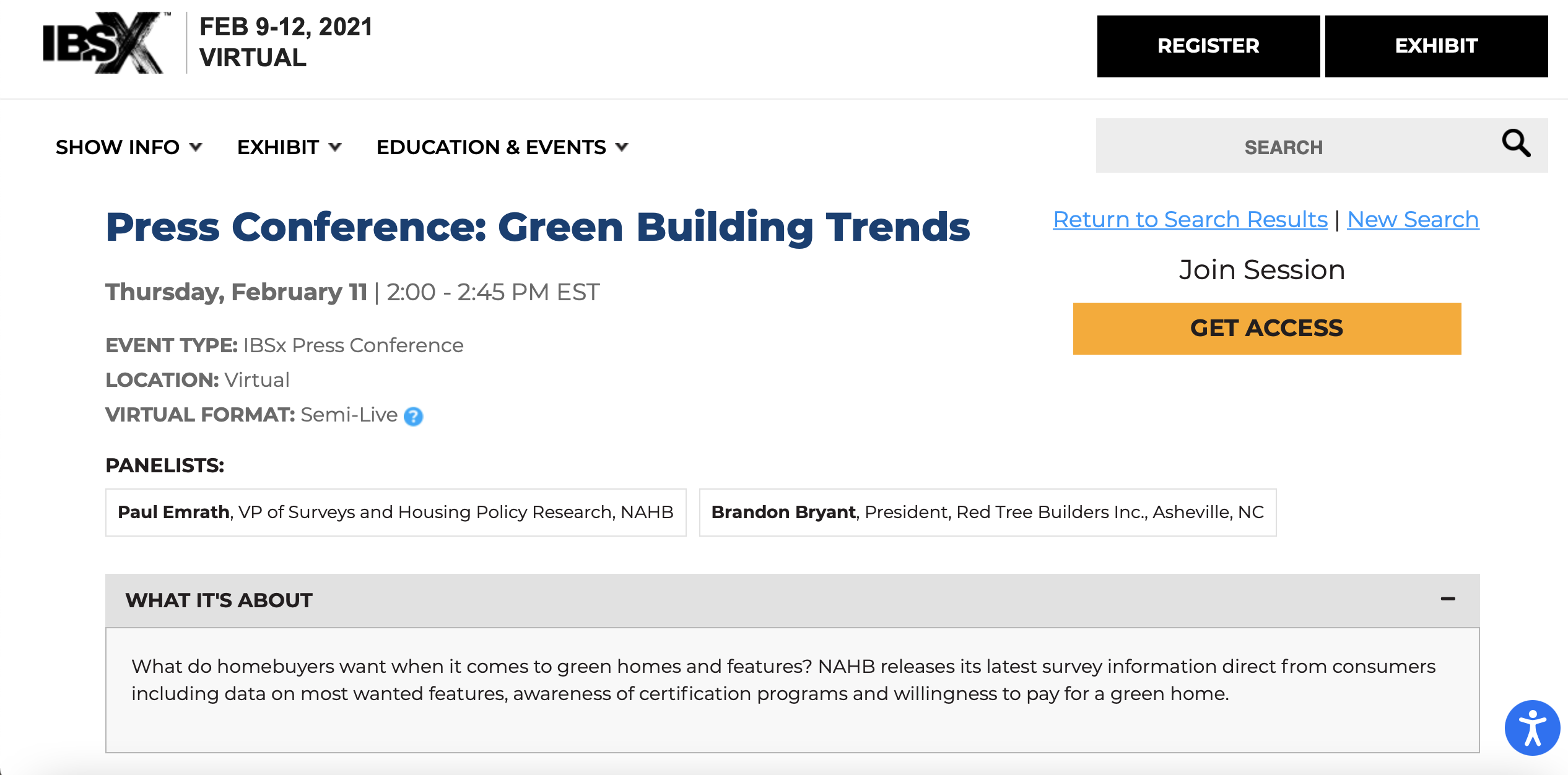 Copyright 2019 Red Tree Builders. All Rights Reserved. | Site by Kudzu Brands